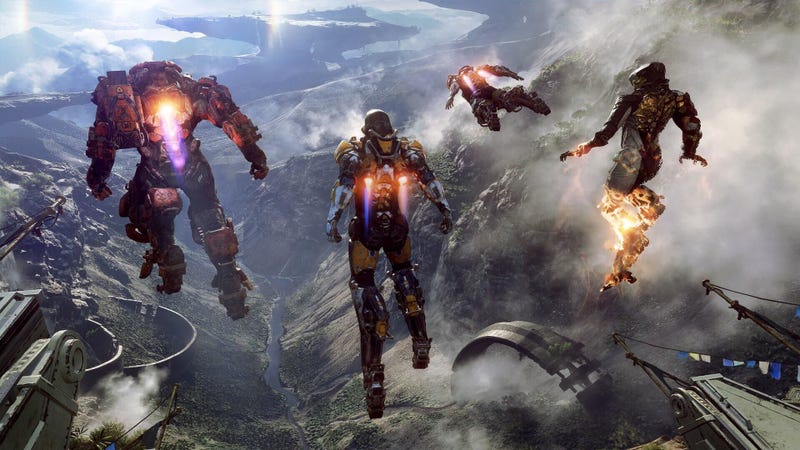 Over the years, I've tried to break as much news as possible for my readers, whether or not the companies involved wanted people to know about it.
You can read some of those scoops here:
Disney has laid off the staff of LucasArts and cancelled all current projects. Staff were informed of the shutdown this morning, according to a reliable Kotaku source. Some 150 people were laid off, and both of the studio's current projects—Star Wars: First Assault and Star Wars 1313—were cancelled. Disney will still use the LucasArts name to license games, but the studio is no more. Publicly, Disney is saying their current games could be licensed out to a different publisher or developer, but according to our source, that's unlikely. Our source says Lucas has pursued the option for "one or both games," but nothing happened. "With the teams now basically being dispersed I think both games are effectively dead forever," our source said. (Read more.)
Blizzard has canceled a StarCraft first-person shooter that had been in development for the past two years, according to three people familiar with goings-on at the studio. The main reason, Blizzard told staff, was to put more resources into the Diablo and Overwatch franchises. (Read more.)
Next year's Call of Duty has gone through a major upheaval, as publisher Activision informed developers this week that studios Raven and Sledgehammer, which had until now led the project, will no longer be in charge. Instead, according to three people familiar with goings-on at the companies, Treyarch will lead development on a new Black Ops for 2020. (Read more.)
Microsoft is finalizing a deal to acquire the independent development studio Obsidian Entertainment, according to three people briefed on the negotiations. We don't know if ink is on paper yet, and plenty of major acquisition deals have fallen apart in the final hours, but those close to the companies believe it is all but done. (Read more.)
Over the past few months, BioWare has essentially transformed into a single-game studio as it harnesses its teams to work on the ambitious multiplayer action game Anthem, sources say. There are still small teams maintaining Star Wars: The Old Republic and piecing together the next Dragon Age, which was recently rebooted, but the bulk of BioWare's staff in both Edmonton and Austin are now on Anthem. And there's a sense among BioWare employees that the company's future is inextricably tied to this game.
Anthem, which was announced at E3 2017, is now scheduled for release in early 2019, according to three people familiar with the project. (Read more.)
Over the past few months, the wildest rumors in video game industry circles haven't involved the PlayStation 5 or Xbox Two. The most interesting chatter has centered on a tech company that's been quietly making moves to tackle video games in a big way: Google, the conglomerate that operates our email, our internet browsers, and much more. (Read more.)
Blizzard has spent the year taking big measures to cut costs as it prepares for a lean 2019. Those measures, as conveyed by people who work or have worked for the iconic studio, include employee buyouts in which workers are offered money to leave, a broadening of the finance department, and the limitation of budgets for any team at the company that isn't directly making video games. (Read more.)
When Bethesda announced Fallout 76 with a teaser trailer this morning, promising more information at E3, it was easy to assume that the new game would be a traditional single-player role-playing game. But Fallout 76 is in fact an online survival RPG that's heavily inspired by games like DayZ and Rust, according to three people familiar with the project. (Read more.)
First planned for November 2017, then delayed to 2018, the long-troubled open-world action game Crackdown 3 will now be out in 2019, according to two people familiar with the game's release plans. It's an unusual move and another blow to Xbox's already weak first-party lineup for the rest of 2018. (Read more.)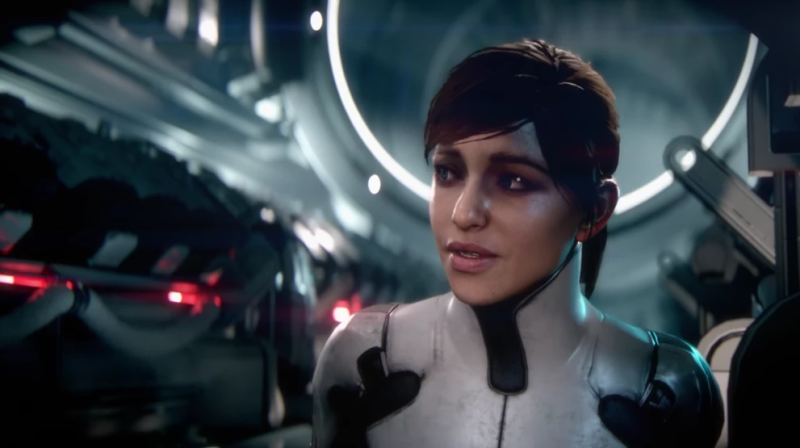 Yesterday, a widely shared Facebook post claimed that BioWare had canceled Mass Effect: Andromeda's downloadable content. The good news: that Facebook post was a hoax. The bad news: they guessed correctly. Mass Effect: Andromedawill indeed not be receiving any single-player DLC, three people familiar with BioWare's plans have told me. (Read more.)
In the wake of BioWare's polarizing Mass Effect: Andromeda, fans have wondered where the lauded sci-fi series will go next. The answer, according to people familiar with the studio, is nowhere—at least for the time being. BioWare has put Mass Effect on hiatus and turned Andromeda's developer, BioWare Montreal, into a support studio, according to four sources close to the company.
That doesn't mean there will never be another Mass Effect game, of course. It's unlikely that BioWare will kill the popular sci-fi franchise. But BioWare is letting Mass Effect sit for a while rather than putting staff on Andromeda's follow-up right away, those sources said. (Read more.)
Every fall for the past six years, Ubisoft has released at least one big new Assassin's Creed game. This year, the mega-publisher could be breaking tradition, skipping fall for the first time since 2009, according to a number of sources speaking both to Kotaku and others.
The next big Assassin's Creed, which we believe is set in ancient Egypt and code-named Empire, won't launch until 2017, according to both a new online rumor and sources speaking to Kotaku. (Read more.)
Crytek, the developer behind Crysis and Xbox One launch game Ryse, is having trouble paying employees, and the company has been bleeding staff since March, according to people who work there.
In addition, from what I hear, the multi-national studio has had to cancel work on multiple games over the past few months, including some original prototypes and a sequel to last fall's Xbox One exclusive, Ryse. (Read more.)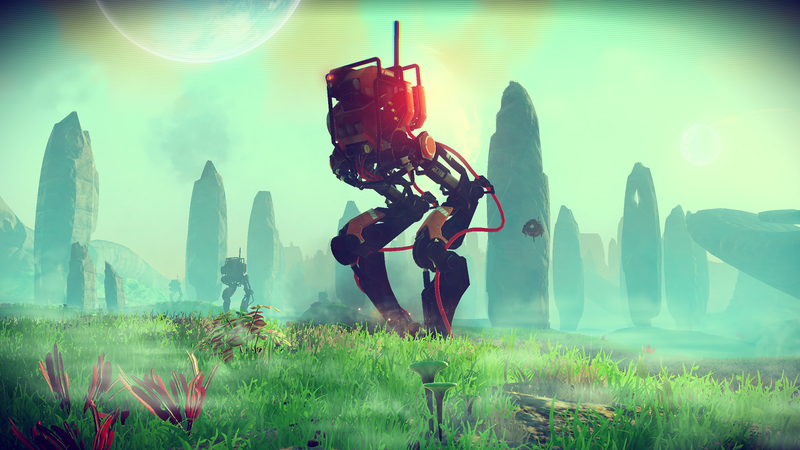 The ambitious space game No Man's Sky has been delayed, two sources tell Kotaku. We don't know exactly what the new release date is—and it may not be finalized yet—but we're hearing it's been bumped until at least July or August.  (Read more.)
It may help clear things up for players to know this: One of the reasons Bungie has no roadmap is that they may not know exactly what's coming down the road. Plans for Destiny's future are constantly in flux. As an example, just last week higher-ups at Bungie delayed "Destiny 2" out of this September, according to people familiar with goings-on at the studio. Although Bungie has not yet announced Destiny 2—which could be called something else to avoid confusion—it was essentially public information that they'd planned to release a new iteration of the game this fall, thanks to a contract leaked in 2012 that revealed the scope of their "ten-year plan" for Destiny. For a long time, Bungie had a schedule of annualized releases that would swap between "full" games ("Destiny Game 1, Destiny Game 2") and hefty expansions ("Comet 1, Comet 2"). As of last week, that appears to have changed. (Bungie declined to comment.) (Read more.)
Still upset about that massive Fallout 4 hoax? Here's some good news for you: The next entry in Bethesda's post-apocalyptic RPG series is real, it's in development right now, and, as rumored, it appears to be set in Boston, according to casting documents obtained by Kotaku. (Read more.)
Scalebound, the much-hyped Platinum-developed action game that was previously scheduled for Xbox One and PC, is in trouble and may be cancelled, according to several sources.
We expect the official announcement shortly. When reached by Kotaku today, Microsoft sent over a brief statement: "We'll have more to share on 'Scalebound' soon." (Read more.)
Telltale CEO Kevin Bruner stepped down from his position this week, sources tell Kotaku. Bruner helped found the longrunning studio, which is best known for developing adventure games based on popular franchises like The Walking Dead and Game of Thrones. (Read more.)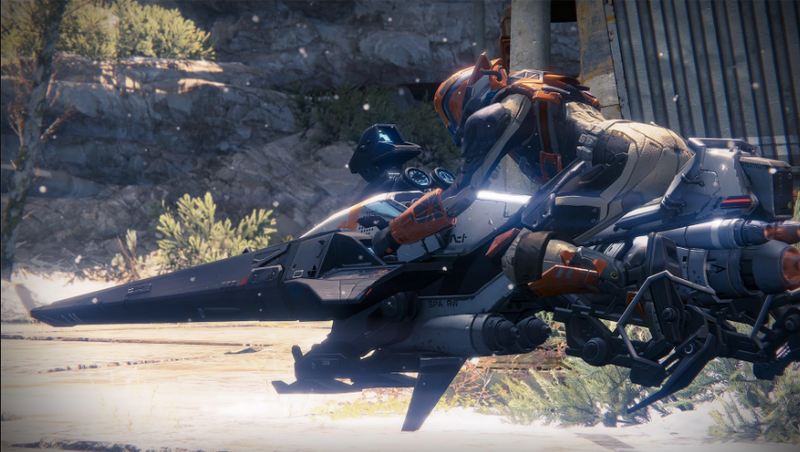 Destiny 2, the currently unannounced 2017 sequel to Destiny, is coming to PC in addition to Xbox One and PS4, according to several sources. The first game was exclusive to consoles, much to the dismay of Destiny fans with beefy computers. We also hear that Bungie aims to make Destiny 2 feel like an entirely new game rather than a Taken King-style expansion—even if that means leaving old characters behind. (Read more.)
Bruce Straley, who co-directed The Last of Us and Uncharted 4, will not have the same role on The Last of Us 2, sources tell Kotaku. His longtime creative partner Neil Druckmann is directing the game.
Official word at the studio, sources say, is that Straley is on a yearlong sabbatical. Sony and Naughty Dog did not immediately respond to requests for comment. (Read more.)
Last year, as the game company Crytek went through near-catastrophic financial struggles, they found help from an unlikely source: the tech giant Amazon.
Amazon agreed to a huge licensing deal involving Crytek's proprietary tech, CryEngine, according to four people familiar with the deal, all of whom spoke anonymously because they were not authorized to speak publicly about this arrangement. Though I haven't been able to pin down the exact dollar figure—one source said $50 million; another said 70—sources say it was substantial enough to help Crytek recover from the financial difficulties that kept them from paying some staff for months, as we reported last year (Read more.)