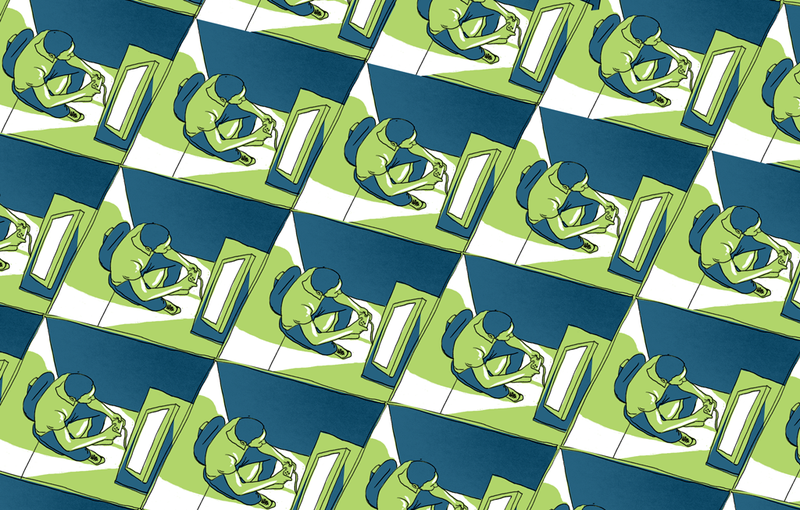 At Kotaku, I've published a number of longform reporting stories over the years. Here are some of my favorites.
It wasn't even supposed to be called Anthem. Just days before the annual E3 convention in June of 2017, when the storied studio BioWare would reveal its newest game, the plan had been to go with a different title: Beyond. They'd even printed out Beyond T-shirts for the staff. (Read more.)
On November 2, 2018, Blizzard closed its annual BlizzCon keynote by announcing, to scattered applause, a Diablo game for phones. It was a baffling marketing decision that immediately set off controversy, as fans of Blizzard's iconic action-role-playing game franchise loudly accused the company of neglecting its PC players. (Read more.)
In the summer of 2013, months before they were supposed to ship their next video game, the game developers at Bungie went into panic mode. (Read more.)
One Friday afternoon a few weeks ago, the developers at Treyarch held a happy hour event to welcome the summer interns. There was pizza, beer, and jubilation for everyone at the studio behind Call of Duty: Black Ops 4—except the quality assurance testers, who had to leave shortly after they got there. (Read more.)
For close to a decade, details about the multiplayer game that Blizzard called Project Titan have remained secret and elusive. Today we'd like to change that.
In the wake of news that Blizzard has officially cancelled Titan, we can share a bit about what the project was meant to be: a massive multiplayer PC game in which players could both maintain non-combat professions and shoot their way through death-matches on a sci-fi version of Earth. (Read more.)
In 2012, as work on Mass Effect 3 came to a close, a small group of top BioWare employees huddled to talk about the next entry in their epic sci-fi franchise. Their goal, they decided, was to make a game about exploration—one that would dig into the untapped potential of the first three games. Instead of visiting just a few planets, they said, what if you could explore hundreds?
Five years later, it's hard to find anyone who's ecstatic with the results. (Read more.)
In the final year of development on Red Dead Redemption 2, the upcoming Western game, the top directors decided to add black bars to the top and bottom of every non-interactive cutscene in hopes of making those scenes feel more cinematic, like an old-school cowboy film. Everyone agreed it was the right creative move, but there was a catch: It would add weeks of work to many people's schedules. (Read more.)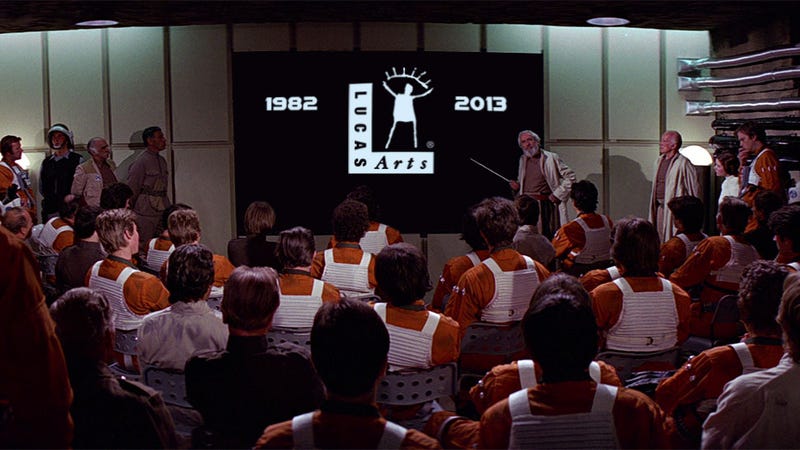 In June of 2011, then-LucasArts president Paul Meegan spoke publicly about his plans for turning the company around.
"In recent years, LucasArts hasn't always done a good job of making games," he said at the time. "We should be making games that define our medium, that are competitive with the best of our industry, but we're not. That has to change." (Read more.)
Yesterday, at the exact moment Activision Blizzard chief executive officer Bobby Kotick hopped on a quarterly earnings call to inform shareholders that his company had just gone through a "record year," employees across the publisher of Call of Duty, World of Warcraft and more were being brought into conference rooms and informed that they were losing their jobs. (Read more.)
Earlier this week, a man with "Game Dev @EA" in his Twitter profile wrote that he had received death threats from angry Star Wars Battlefront II fans. His story was covered by news outlets like USA Today, the BBC, and Yahoo. Vice wrote an editorial about it, CNBC ran a headline about it, and the tweet was retweeted by hundreds of people. There's just one lingering question: Does he actually work at Electronic Arts? (Read more.)
GameStop employees have always been pushy, but an aggressive new policy at the video game retail chain is taking their forcefulness to a new level. And some GameStop staff say it's making them feel like they have to lie to customers or lose their jobs. (Read more.)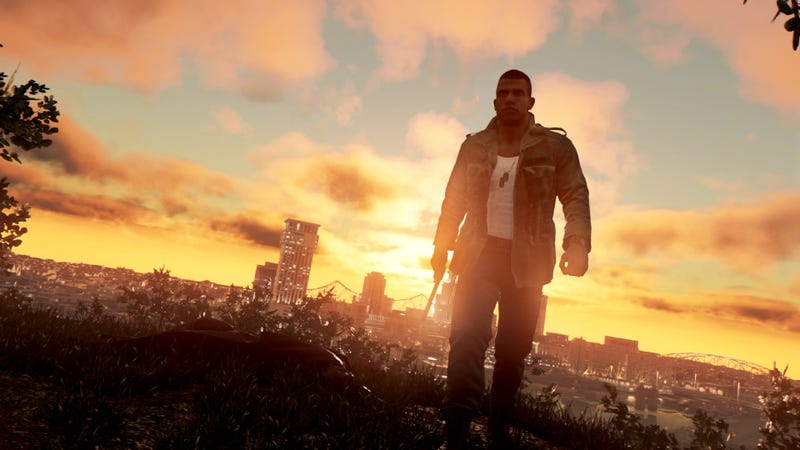 In mid-2016, a few months before the release of their first game, Mafia III, the developers at Hangar 13 in Novato, California gathered for an all-hands meeting. There, according to two people in attendance, Christoph Hartmann, president of the game's publisher, 2K, told employees that their bonuses would be tied to the game's aggregate review score on Metacritic. (Read more.)
It seemed like a surefire hit: a Star Wars take on Uncharted, published by Electronic Arts and developed by the longrunning studio Visceral Games. But nothing is sure in the video game industry, and on October 17, 2017, when employees of Visceral were told that the company would be closing, some who had worked for the studio found themselves unsurprised. In many people's eyes, doom was inevitable. (Read more.)
Bugs in Fallout: New Vegas might have eaten your save file. Maybe they took away a few hours of progress, or forced you to reset a couple of quests. Maybe game-crashing bugs pissed you off to the point where you wished you could get your $60 back. But they probably didn't cost you a million dollars. (Read more.)
There's an old commercial for Westwood College that's become something of a running joke in the video game world. Two young men sit at a couch, hammering away at PlayStation controllers. A woman walks in. "Hey guys, finish testing that game yet?" she asks. "I've got another one I need designed."
"We just finished level three and need to tighten up the graphics a little bit," says one of the men. Then he turns to his friend, smiling like he just won the lottery. "Hey, I can't believe we got jobs doing this."
"I know," the other guy says. "And my mom said I would never get anywhere with these games." (Read more.)
One day in the late 1990s, Myria walked into the Irvine High School computer room and spotted a boy playing Final Fantasy V. There were two unusual things about this. The first was that Final Fantasy V had not actually come out in the United States. To play the 1992 Japanese game in English, you'd have to download a ROM, then install the unofficial fan translation patch that had recently begun circulating the internet. Myria knew about this patch because of the other unusual thing: she helped make it. (Read more.)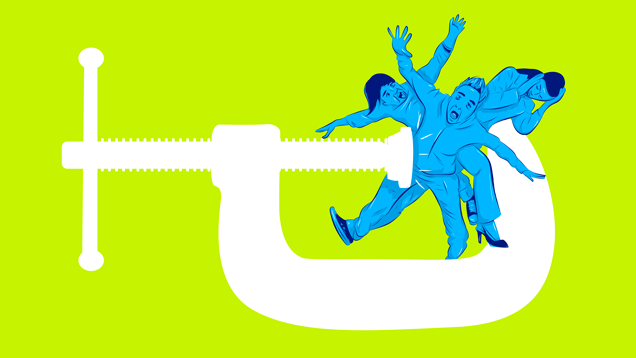 In February of 2011, fresh off nine months of 80-hour work weeks, Jessica Chavez took a pair of scissors to her hair. She'd been working so hard on a video game—14 hours a day, six days a week—that she hadn't even had a spare hour to go to the barber. (Read more.)
Peter Molyneux is crying. I'm not sure how to react to this. Legendary game designers don't often get emotional with the press. But here's Molyneux, who has made so many games and done so many interviews over the past two decades, openly weeping into my voice recorder. (Read more.)
One day in March of last year, video game writer Andrew Dice wrote out a check for all of his company's money. He stuck it in the doorframe at his business partner's apartment in Portland, Oregon, then went back to his own place. (They live in the same complex.) He closed all the windows. Then, as he tells it, he laid down on his bed and picked up a knife, preparing to plunge it into his chest. (Read more.)
One week in early February, three top employees from the independent game studio Darkside Games flew to Redmond, Washington for a secret meeting with Microsoft.
Over the course of the meeting, which lasted two days, Darkside's leadership tried to convince the mega-corporation to give them a few more million dollars, according to two people familiar with the situation. For the past few months they'd been working on an Xbox One reboot of the cult classic Phantom Dust, and it'd become clear to Darkside's producers that their $5 million budget wasn't going to swing it. To make the game Microsoft expected, they'd need more money: a total of $7 or $8 million, at the very least.
Microsoft wouldn't budge. As they flew back to Florida, Darkside's leads were pessimistic about the negotiations working out, and sure enough, the next week, on February 17, they got a phone call: it was all over. Microsoft was moving on. (Read more.)
One morning late last year, not long after Guillaume, a developer at Ubisoft Montreal, had finished working on his newest game, he was told he'd be moving offices. This was not particularly unusual for Ubisoft Montreal, a company that employs close to 3,000 people and works on upwards of ten new video games at a time, moving developers around constantly. What was unusual was where he was going. (Read more.)
On a May morning in Rhode Island two years ago, a reporter for the Providence Journal stood outside the doors of 38 Studios, the video game company formed by baseball player Curt Schilling.
As employees walked into work, the reporter asked if they knew why they weren't getting paid. For a few 38 staffers, this was news. They weren't getting paid? Really? Was this some sort of mistake? A clerical error? The end of the world? What the hell was going on?  (Read more.)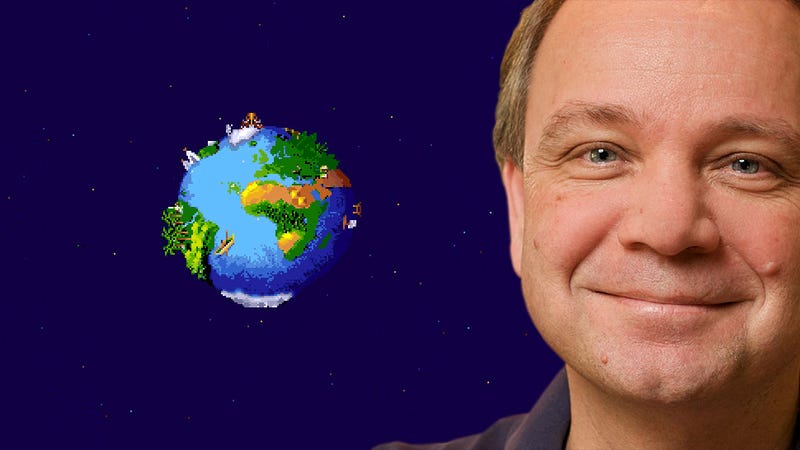 Before Sid Meier was Sid Meier—the iconic video game designer whose name is stamped on classic titles like Pirates! and Civilization—he was just another computer hacker. (Read more.)
Early last year, seventy French university students sat down in a room. A group of scientists told the students they would be participating in a study to measure the effects of video game brightness on visual perception, and that they would each be paid 10 euros a day for their efforts. (Read more.)